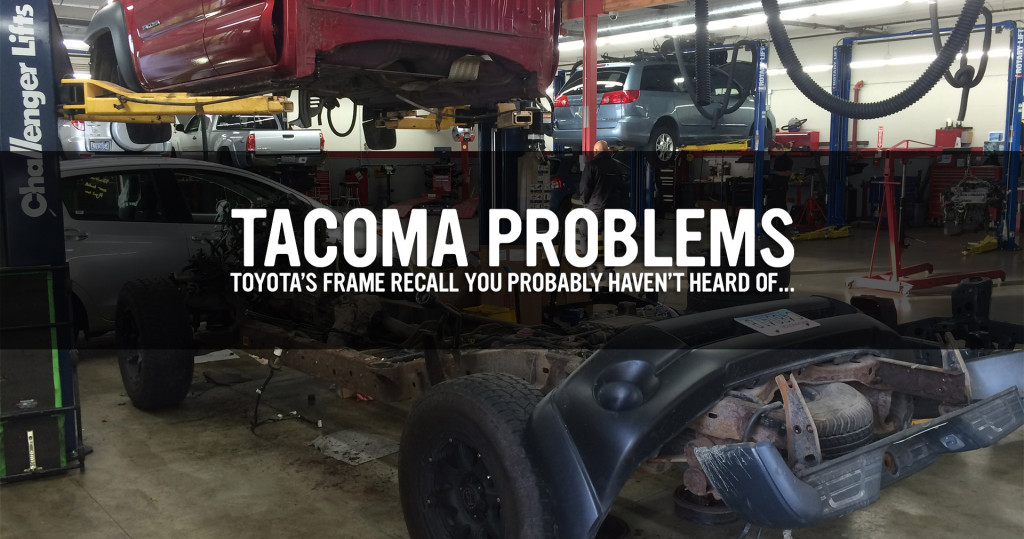 Here's a recap of what's going on and why I'm embattled with Toyota Corporation over my '05 Toyota Tacoma regarding excessive frame rust.
Read on … Familiar? Skip to the bottom of this post.
---
The frame in my 2005 Toyota Tacoma is subject to a Limited Service Campaign due to excessive rust that results in a frame that can be perforated.

The truck is currently sitting at a Seattle area dealership in three separate pieces.

The rebuild isn't going forward in order for the mechanics to proceed, certain additional parts will need to be replaced, as they will or already have been damaged in the frame replacement.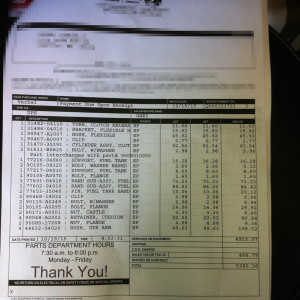 Those parts aren't covered in the recall and I need to pay for them – for $5380.
I've told the dealership that I'm not going to pay for any additional expense associated with the recall.

Service Rep agreed and was advocating on my behalf to Toyota Corporate.

After 2 weeks of back & forth, Toyota Corporate still will not agree to pay for any parts that aren't part of the frame recall "policy."

If don't agree to the additional expenses, Toyota will return the truck as it is currently – old, rusty frame and all.
---
Update –
Now some may believe I just launched this campaign (website, social posts, phone calls) Sunday night as that's when this all began to become public, but the truth is that this ordeal has been going on since late March/April of last year.
Due to the overwhelming of demand for new frames as a result of this recall, Toyota hasn't been able to meet all the requests – leaving most, if not all without with a long wait in order to get the necessary repairs.
I was no exception. This has been a 218 day fix. The end is nowhere in sight. TheToyota Tacoma itself has been in three different pieces at the dealership for just over a month.
After a back & forth between the dealer, Toyota corporate and myself for the better part of two weeks, no resolutions have been offered. All I've wanted is the recall completed and the truck back. The dealer has insisted that in order to complete it, some parts will be damaged and need to be replaced. The initial quote ballooned from $3500 to $5380 after I requested a complete list of what would need to be repaired. Toyota Corporate has remained firm, insisting that they will not cover the parts that will be damaged in the rebuild.
Which brings me to the impasse at hand. And why I've begun to make my case to the court of public opinion. With a lot of tweets. A LOT OF EM*.
My apologies for their repetitive nature if one of those links has brought you here but from the outset, one of my goals has been to make others aware of what's going on with #ToyotaTacomas and the Toyota's #framerecall. And to hold pressure to Toyota to make this right.
Truth is … it may be working.
I received a call from my case manager this afternoon letting me know that in speaking with the dealership – Toyota's got the price down to $2800 yet they're still not budging on paying the remainder.
Awesome.
I'm still not going to pay for a recall.
---
So what's next? Well … there's still a few things left, a few more buttons to push if it comes down to it but pretty much, I'd be happy to turn this whole process off if only I could just get my truck back and the recall completed.
*Oh – and how many posts do I have scheduled for Twitter and other social accounts? 5,380. Posting every hour. That should last me until July.