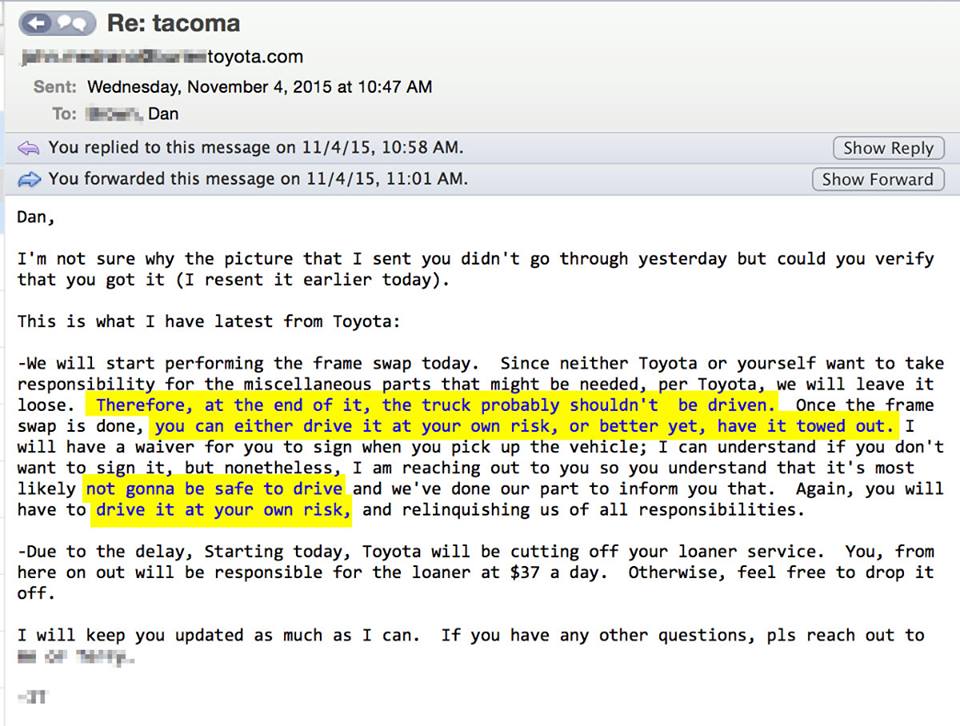 My issues with the Toyota Tacoma frame rust recall continues. The dealership has told me "drive it at your own risk, or better yet, have it towed out."
---
Dear Toyota,
Just fix the f*cking truck. Im not asking for a completely new rebuild. I just want the truck back, Toyota Tacoma frame rust recall completed and any parts that are damaged in the rebuild replaced as well – without being liable to the cost.
---
The above was an email I received this morning from my service rep at the dealership. Now, I'm without a ride to work (I returned the loaner this evening as requested ) and my Toyota Tacoma remains in pieces or worse – a deathtrap.
I immediately replied letting the service rep know not to proceed on any work without clarifying what "loose" actually means. Exchange below.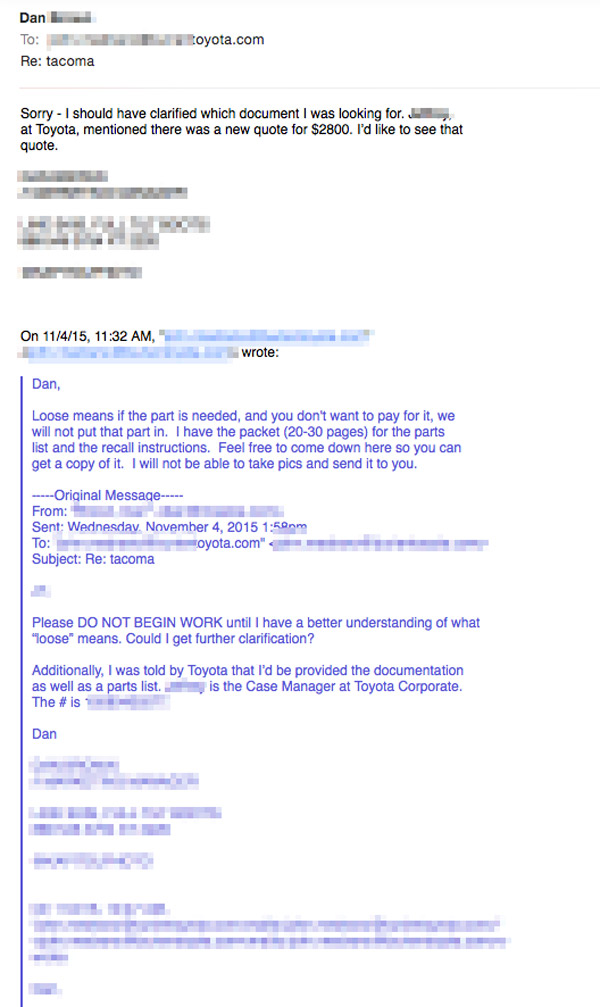 I'm literally at a loss for words. "Loose means if the part is needed, and you don't want to pay for it, we will not put that part in." Because of the Toyota Tacoma frame rust recall, they're going to return a truck to me that is missing parts…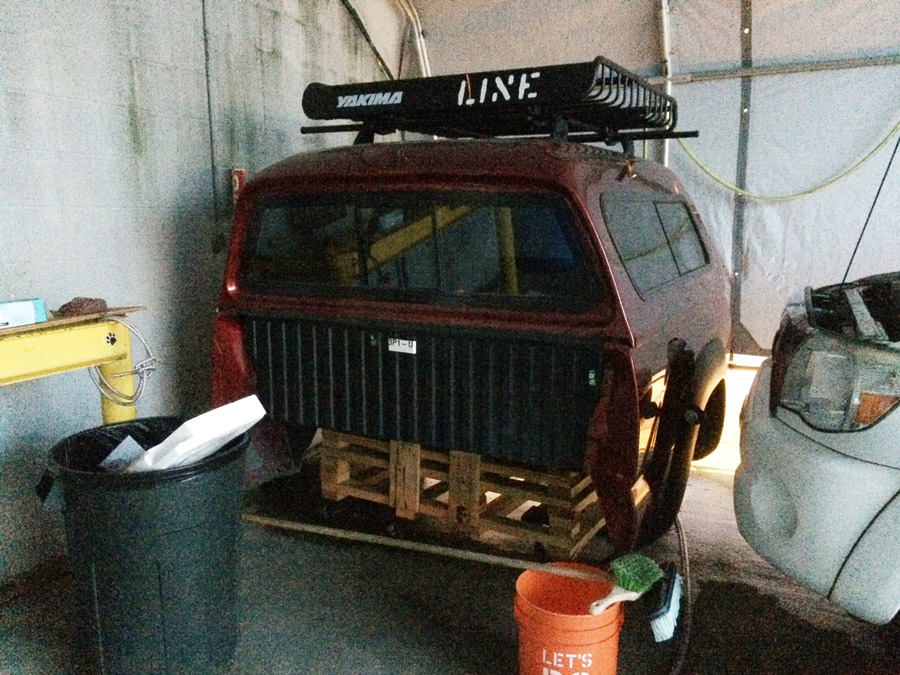 If there's one upside to the trip to drop off the loaner, I was able to locate the missing third piece of theToyota Tacoma. My cap and bed are tucked in the back of the service area under covered and, from what I can tell – correctly supported. I'll give it to the dealer that they're at least making sure they're putting together the deathtrap with it's other pieces correctly intact.
Actually – I've found something I will replace. The fuel nozzle cover. That connection to the body rusted out a few years back and I've been meaning to get it fixed. It's never seated correctly. Toyota, you have my permission to fix that.